The analysis design is correct.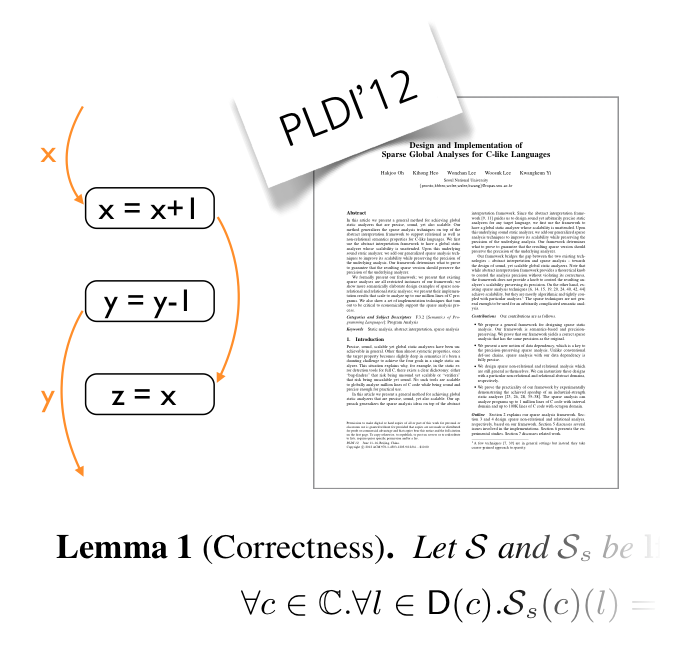 Sparse Sparrow is a sound, global, yet scalable analyzer for C. The design of Sparse Sparrow is proven correct by the abstract interpretation and the global sparse analysis framework.
Is the implementation correct?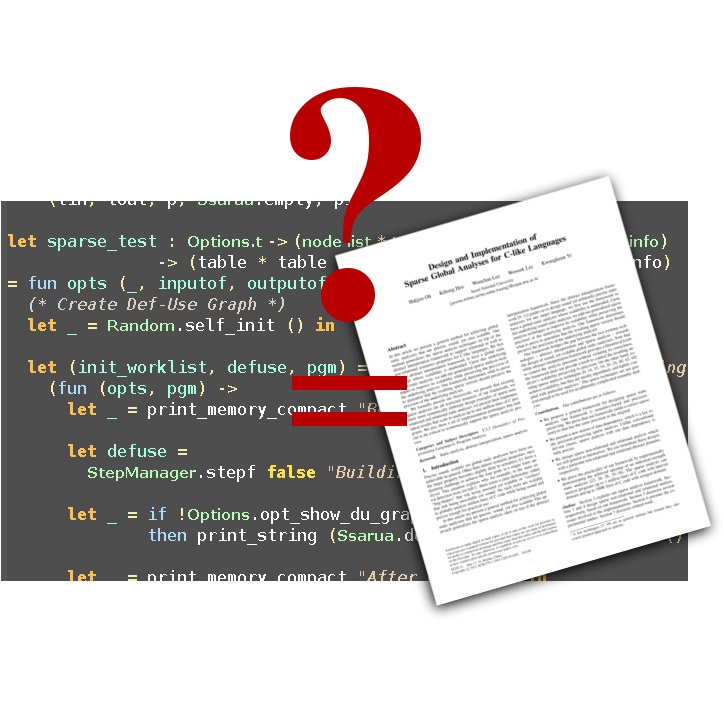 However, it does not necessarily mean that the implementation, which has lots of engineering, is also correct conforming to the correct design. Then how to believe analysis results?
Check the analysis results with
SparrowBerry

.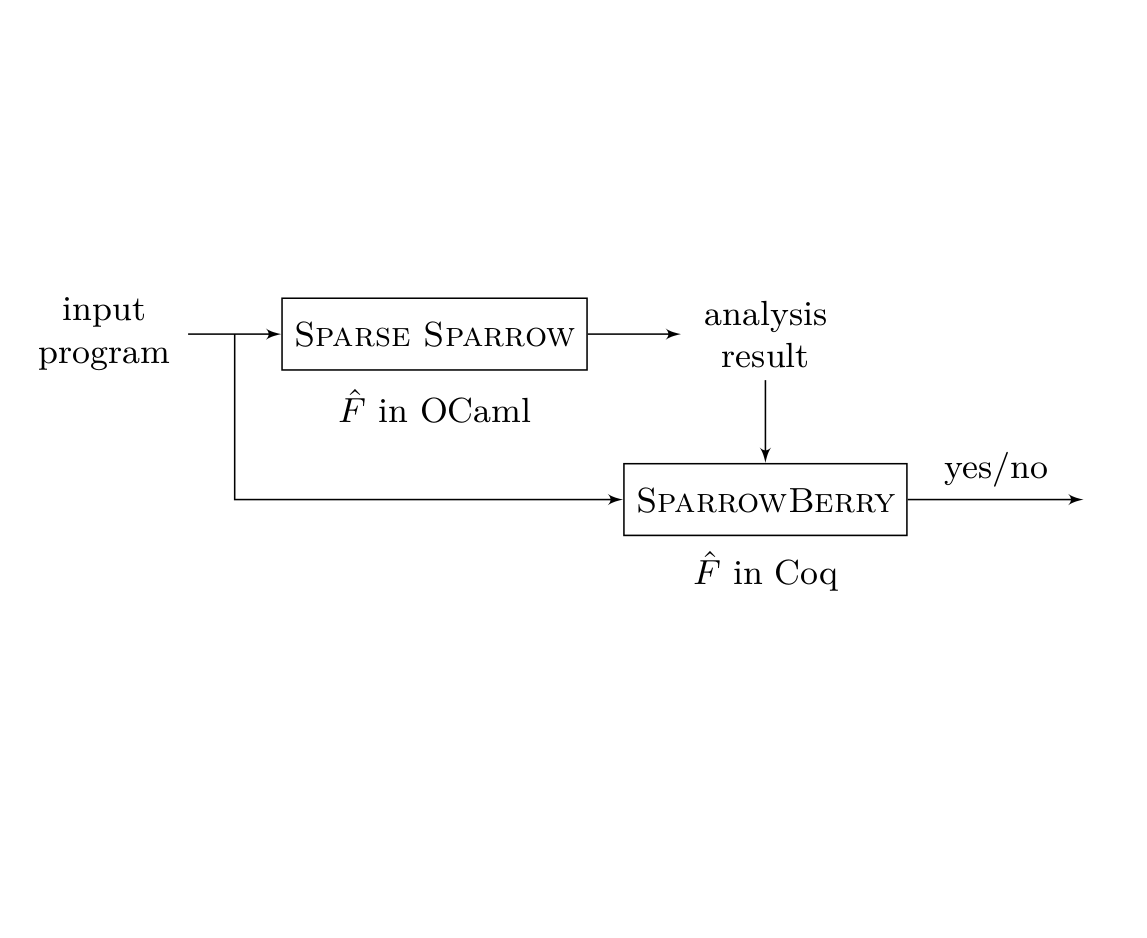 Our solution is SparrowBerry, a validator formally verified in Coq. SparrowBerry checks if the analysis result from Sparse Sparrow is indeed a sound abstract semantics of the input C program.